Aluminium Windows & Doors by Window Elements
When it comes to windows and doors installation, I always emphasize on safety, especially for the front and back doors. I choose Window Elements for the security and amazing appeal. Not to mention, its quality is also something to behold.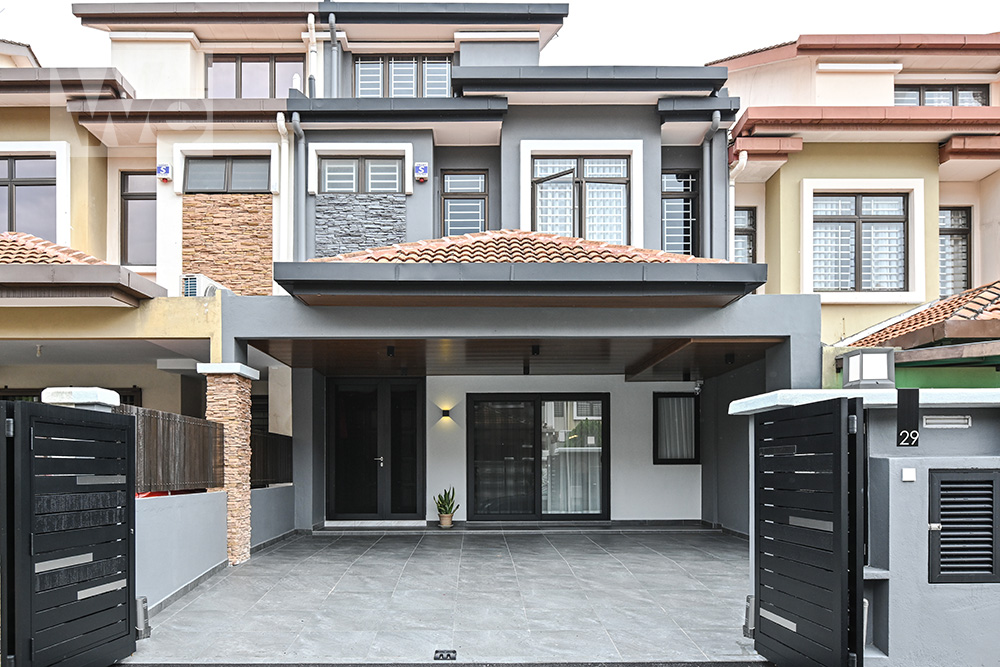 For my new house, I did a lot of remodeling and renovation in the interior and exterior with the attempt to open up the living spaces and bring in lots of light. For my main entrance door, despite installing traditional grille that block the view and makes the building looks cold and uninviting, I chose to install a security mesh swing door which looks subtle and stylish. It works wonders in keeping away the insects and pests. On the other hand, it is also strong and durable. The security mesh is made of heavy gauge stainless steel which cannot be gouged with a sharp object like a crowbar, hammer or even being shot by bullets, making it very difficult for anyone to break in, hence, our safety is ensured.
Personally, I love the kitchen the most. The sliding glass door with lattice was installed between the dry kitchen and wet kitchen. When it is closed, it helps to separate spaces and prevent the fume from getting to the dry kitchen. When opened, the sliding door slides smoothly, effortlessly and quietly. It makes the space more open and functional despite providing a great space for entertaining. For the wet kitchen rear door, I installed a swing glass door and a security mesh swing door. Their clean and simple design works well with my kitchen and I can open the door whenever I cook to keep the kitchen airy.
Besides, I have also installed a big aluminium fix glass panel with translucent 12.38 laminated glass in my powder room. This glass can bring in the natural light to the powder room although it can't be seen through from the outside. It helps to reduce the street noise and also keep the room insulated so much better than the old aluminium windows.
On top of that, I have also installed an adjustable louvre glass window with aluminium solid panel in the first floor master bathroom. The angle of the louvre blades can be adjusted into various angles effortlessly to bring in the natural lights, meet different ventilation requirements and improve the indoor air circulation. Its sealing performance is also wonderful to provide privacy and prevent water leakage.
All in all, Window Elements delivers more than its price. The crew is professional, the craftsmanship is wonderful and the installation is clean and seamless. After the renovation, the difference in my house is dramatic, both in terms of appeal and comfort. The house delivers the light, airy, and cozy. Its clean contemporary style is what I looked for. My house will be my everyday vacation and it is a physical representation of where I am in my life today. I would like to give my special thanks to the crew for their professionalism, efficiency, workmanship and excellent service throughout the stages from configuration to installation. It was a great experience working with Window Elements and I would definitely recommend Window Elements to anyone as they are trusted to deliver quality windows and doors with a lifetime warranty and at a reasonable cost.