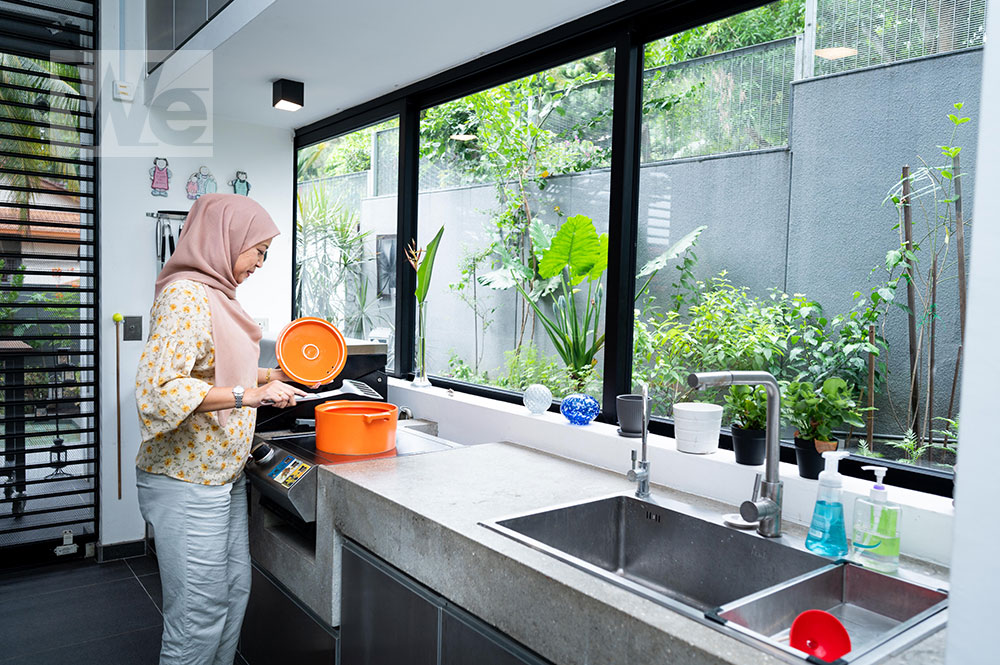 Best Aluminium Window Ideas for Your Home
If you are overwhelmed by the many types of windows out there, you can't go wrong with aluminium windows. Among so many types of windows, aluminium windows are considered one of the best choices for the home as they offer a host of benefits ranging from home security to convenience and aesthetic value. 
However, be aware that not all aluminium windows are the same, as the quality of aluminium can affect the overall performance of your window. Hence always invest in windows made from premium quality aluminium to ensure they are durable and long-lasting. 
At Window Elements, our collection of aluminium windows is made from first-grade aluminium and materials to provide you with a wide selection of stylish but durable windows equipped with amazing security measures. Let's have a look at some of Window Elements' best aluminium window ideas for the home and how they can enhance your lifestyle and residence.
Casement Window
One of the most commonly used windows is the casement window – and for good reasons. A casement window is attached to its frame by one or more hinges at the side, allowing it to swing open inward or outward. Thus, they are adaptable, easy to maintain, and a versatile choice for residential homes. 
Optima 38 Aluminium Casement Window features an exceptionally wide and deep frame, which instantly becomes a statement-making feature wherever it is placed. Its exquisite frame enhances the aesthetic appeal of your interior while ensuring your living spaces receive the best views, air, and daylight. It is perfect for bungalows and mansions as well as homes with a classic or tropical theme. You can choose from various glass options with either a full glass or a lattice design. 
One of the Window Elements' most versatile window systems is the ArxTech Casement Window System. As a result of thorough research and testing,  ArxTech provides a window system with high levels of thermal performance and a multipoint interlocking mechanism that can endure daily wear and tear  (i.e. pushing and pulling forces). With square-edged inner frames next to the outer frame and hidden hinges, ArxTech Casement Windows' lightweight design creates an elegant and minimalist look. In addition, ArxTech windows also include a high-strength security screen to provide enhanced security while keeping bugs and mosquitoes at bay.
Fixed Glass Windows
Fixed glass/panel aluminium windows are ideal for creating a minimalist and luxurious ambience. This type of window comprises a single aluminium frame system with a fixed glass panel to provide seamless outdoor views. Optima 29 Aluminium Fixed Glass Window is enhanced with quality safety features complemented by Window Elements' custom manufacture beading. This aluminium window can be installed between two spaces – indoor and outdoor, to gain good visibility and natural sunlight. 
French Windows
French windows, which consist of two casement windows placed side-by-side, add a touch of elegant beauty to modern homes. The window can be opened out from the middle and provide unobstructed views as they don't have a vertical barrier between them. However, French windows are not the same as swing doors. French windows usually come in two hinged glass panels that can be opened together inwards or outwards without a sliding mechanism. Optima Aluminium French Windows are durable, secure and energy-efficient, ensuring your investment is long-lasting and reliable.
Top-Hung Windows
While a top-hung window is essentially identical to a casement window, this type of window comprises a hinge that is moved from the top of the outer frame to the bottom, rotating it 90 degrees. Top hung windows are typically operated by a handle at the bottom and thus maintain their top-hinged position while allowing the bottom to swing outwards. These windows are also called awning windows as they appear like an awning when opened. Catering to diverse needs and preferences, Window Elements offers a variety of top-hung windows in a wide range of sizes and finishes constructed from premium materials.
Sliding Windows
Like sliding doors, sliding windows open horizontally along the top and bottom tracks within the window frame. Depending on what would work best for your home, Window Elements' sliding windows come in various configurations, customised to your preference. These windows also incorporate advanced features allowing you to open and close the windows with great ease and comfort. 
With so many aluminium window choices, it's best to consider their pros and cons carefully. If you are unsure which windows would be suitable for your home, contact Window Elements. Our experienced team will assist you with your questions and concerns.