How to Maximise Views with Frameless Swing and Sliding Doors
When your property has the advantage of beautiful outdoor views, it would be ideal to have full-glass windows and glazing to maximise your indoor-outdoor spaces. Here's where frameless glass doors and windows can be an effective yet elegant solution to create a seamless glazing system for your home spaces, regardless if it's an outdoor or semi-outdoor area.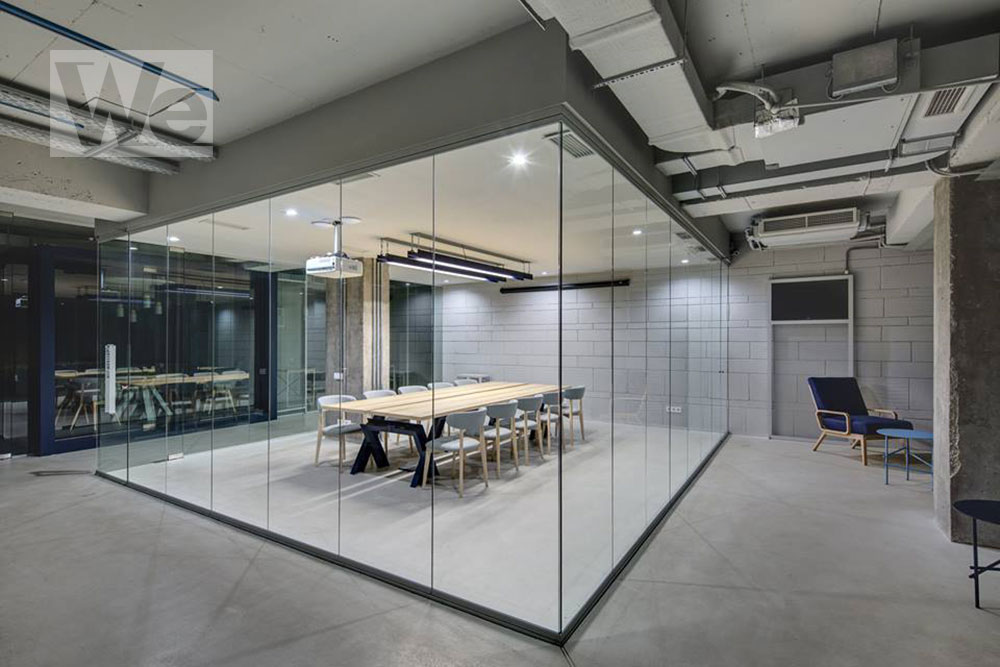 Quality Frameless Glass Door Systems for Every Home 
Claroflex®, a well-established frameless glazing brand from Spain, offers a wide range of sophisticated glazing solutions. Whether you are looking to install a swing door or a multi-panelled sliding door Claroflex® is designed to provide you with the best frameless doors and windows exclusively tailored to complement your spaces. 
The beauty of Claroflex® frameless glass and window systems is the absence of visible frames, which means you can enjoy optimal light and views without obstructions. The system is not just limited to landed properties. For high-rise homes with balconies, it is also the perfect alternative to conventional glass curtain systems or glazing. Moreover, you can choose between a swing door or sliding door, or both, to ensure easy access. 
Claroflex® stands out as a frameless glazing system of choice for many reasons. Every product is made from only high-quality materials and finishing, which meets stringent safety standards. Claroflex® components are also known to be on par with leading UPVC and aluminium brands in the market. Performance-wise, the brand's innovative features provide you with a reliable and durable frameless glazing system that you can trust.
Claroflex® Pivot: Frameless Glass Door with a Difference 
Created with European technology, Claroflex® Pivot frameless glass door system is suitable for a plethora of applications, for example, terraces and balconies, as well as smaller-scale projects like pergolas. As the system transmits its weight to the bottom track, Claroflex® gives you a lightweight structure with a host of weatherproof features as well. 
Secure and easy to maintain, this frameless glass door system protects properties from the elements like wind, rain, and noise while minimising thermal transmittance and saving energy. It also ensures higher reliability and lower cost because there is no need for special screws or drills in the glass.
Design-wise, Claroflex® Pivot offers multiple configurations for both swing and sliding doors, including single-side openings, double sides openings, sliding systems with 90° corners, fixed frameless swing doors with hydraulic hinges, and more. You can also opt for inside or outside openings from both sides to suit your specifications or align with the flow of air circulation. The addition of top and bottom door locks provides the doors with safety features without compromising convenient access and the frameless appeal of the door. Due to its lightweight form, you can increase net usable area without increasing built-up space. 
Furthermore, the system operates without bearings, allowing the panels to move over a unique sliding surface. One of the main issues of doors that are exposed to rain – especially in Malaysia, where there is heavy rainfall – is water damage. With the Claroflex® system, you don't have to worry about water collecting in the tracks as there are drain holes drilled through both tracks to allow water that has seeped into the space to drain away. For homes with uneven floors and ceilings, the system also incorporates level tracking – a high aluminium profile designed to compensate for the discrepancy of dimensions of your surfaces. The levelling track lets you adjust the system's height, so everything is sturdy and operates smoothly. 
Three types of finishings are available: anodised, powder coating or wood-like finishes, which can be complemented by laminated or tempered glass. Other components are made of different plastics and metal alloys: stainless steel, aluminium, zamak, etc., to offer versatility. 
The Claroflex® Advantage
Why choose Claroflex®? With Claroflex®, you can rest assured that your investment will serve you for years to come. This reputable brand, which is backed by 30 years in the industry, has presence in more than 40 countries. Claroflex® prioritises quality and thus continuously improves its manufacturing processes while adhering to the strictest quality standards in order to provide clients with a broader variety of flexible and adaptive solutions.
Consumers also enjoy the benefits of the brand's proprietary CLAROFLEX® ERP software, which gives users easy access to their systems and solutions. As a result, users can easily obtain product data while designing their projects and verifying measurements. A complete report (for example, aluminium and glass) is also provided.
Having established itself as one of the top-rated frameless glazing systems worldwide, Claroflex® strives to give every homeowner more design possibilities to elevate the beauty and function of their homes. Ultimately Claroflex® aims to offer you an exceptional user experience, no matter the scale of your project.
Claroflex® is available from Window Elements, a leading door and window specialist in Malaysia. Call us to learn more and how Claroflex® can fit into your home and add value to your property.